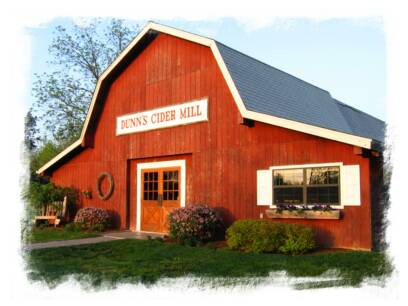 Welcome To

Dunn's Cider Mill LLC.

17003 Holmes Road   Belton,Missouri   64012

Phone (816) 331-7214

The information posted on this website is subject to change, as is most everything in this world.

Dunn's Cider Mill produces fresh apple cider and cider donuts.  It is located two miles south of Kansas City, Missouri and one mile east of the Kansas state line.   Also offered for sale in are locally grown apples, apple butter, Amish made jams, cookbooks, gift items, and pumpkins.



"We found the most perfect little cider mill..."


Gourmet Magazine food editors Jane & Michael Stern on

The Splendid Table radio program.