Dunn's Cider Mill  LLC.

17003 Holmes Road   Belton, Mo.   (816) 331-7214

--  Established 1977  --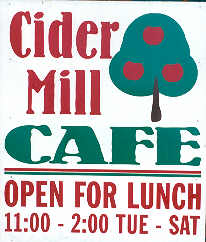 Waldorf Chicken Salad Sandwich with Fiesta Chicken Soup.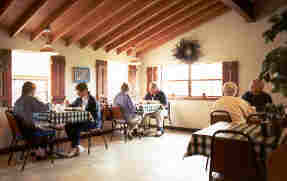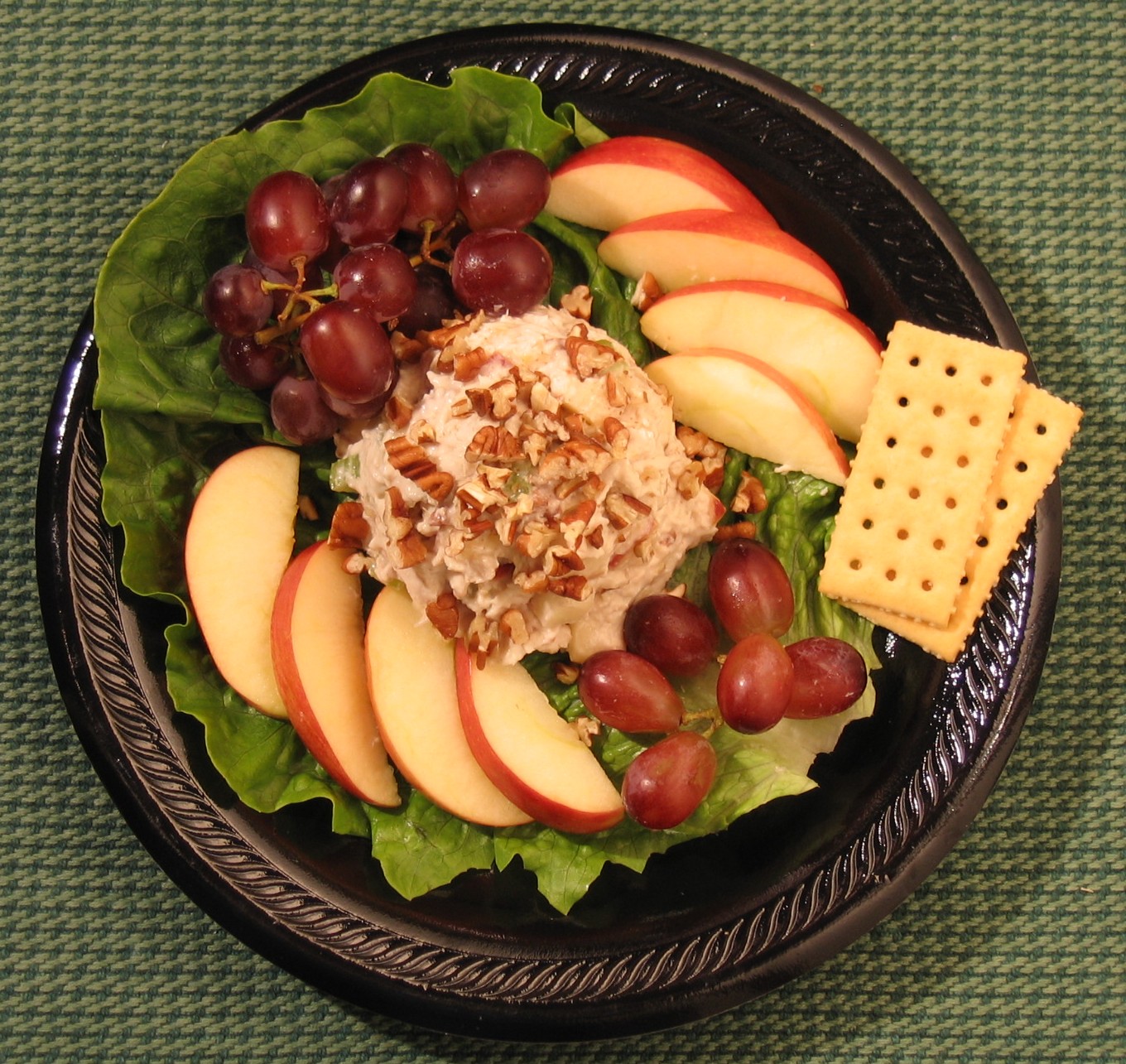 Cider Mill Cafe


The cafe opened in response to suggestions from customers who thought we should be serving more than just cider and donuts.  It's a small, self- service, soup & sandwich kind of place.  The plates are made of paper, the silverware plastic. 
Sandwiches

Waldorf Chicken Salad

on Pumpernickle/Sourdough Marble Bread.

(Chicken salad is made fresh here.)

Grilled Ham & Cheese

on Sourdough Bread

Grilled Marinated Chicken 

on a Sourdough Bun

Cheeseburger or Patty Melt

(Fresh hamburger not frozen patties.)


Sandwiches are served with potato chips and either a cup of soup or a side dish such as coleslaw, cottage cheese, homemade applesauce. Side dishes vary with the season. 
Salads

Side Salad

Garden Salad

Cafe Chicken Salad